We popped in a little while ago to get a few bits and pieces (we are going eco and are now fixing old clothes and buying 'vintage') and met the very friendly owner. He was talking about Billings so we told them about the What if Sydenham Project.
He looked all excited and rushed us outside to look at this sign which he wants to redo. We have been really busy and the few times we have had chance to pop by we haven't seen him in the store. So before we show them what we have come up with I thought it best to get some feedback on this.
If you comment, please say if you use the shop (and if you go in the store please mention it!).
This is what if looks like now:
But what if…
OPTION 1a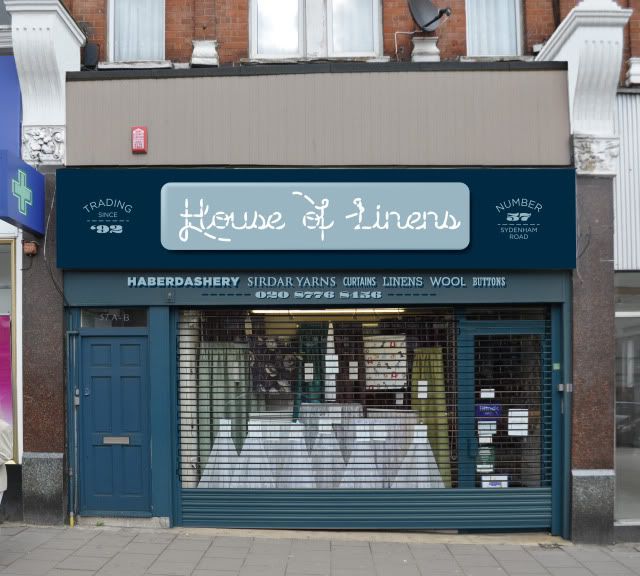 OPTION 1b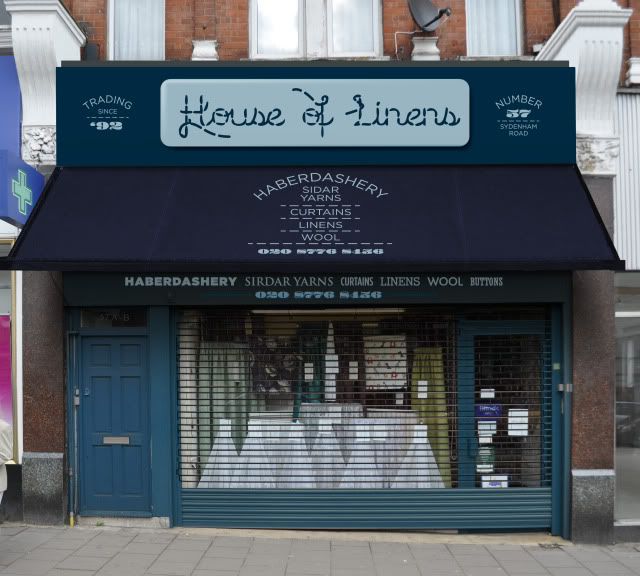 OPTION 2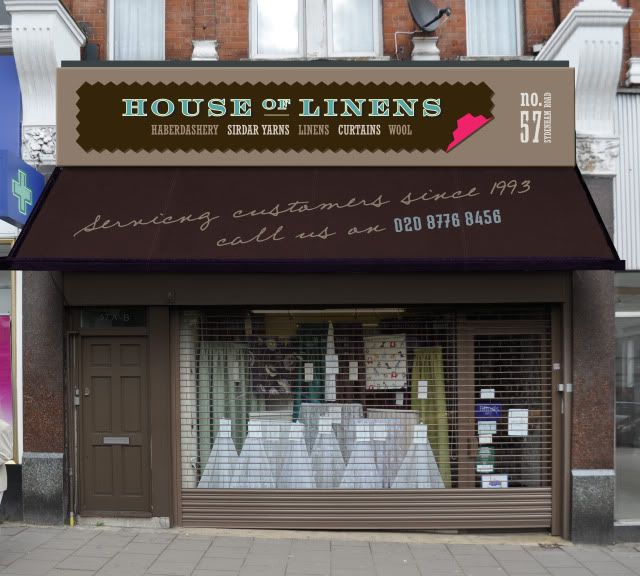 For more info on each route including rough costs go to the blog:
http://whatifsydenham.wordpress.com/2011/04/02/what-if-no-15-house-of-linens/
So which one feels the most like a small, family run, haberdashery that has been trading locally for many many years?