This is my first 'what if'.
I may do more if it's well received and who knows, perhaps the council will take notice.
What if the Nabourhod centre (this is the current version)...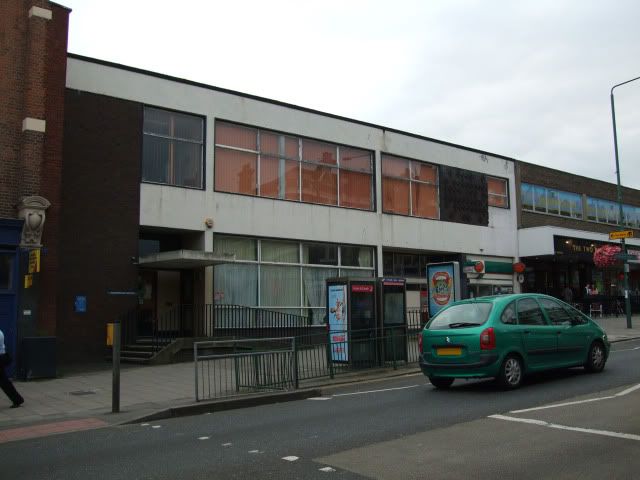 ...was painted and had a bit of TASTFUL signage so people actually know what it is!. Is it that difficult or expensive to do? Some nice proper phoneboxes would be nice in such a prominent location (and remove the damaged and tired railings while your at it council too!)
And perhaps it's worth changing the net curtains in the window. How about some fresh different coloured vertical blinds to bring a bit of colour to the high street?