This is a little different to the others we have done.
This building used to be the old station before the original platform was moved and the building eventually knocked down.
It's a shame it's been so neglected.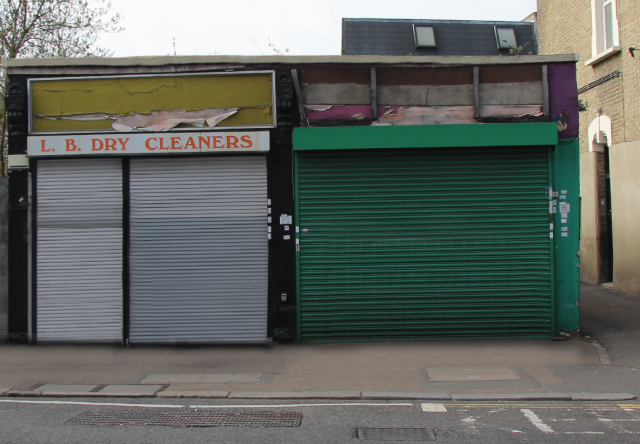 But What if:
Kirkdale Books is just 2 doors away.
We toyed with the idea of making it of actual books, but it's not that practical and in my heart I hate the idea of the books not being read. It's also cheaper and simpler to make a large format print over some Mellotex or marine ply so it becomes a decorative work.
http://whatifsydenham.wordpress.com/201 ... pty-shops/
Another one coming soon.