This thread is about the series of coloured postcards of the Festival of Empire, held at the Crystal Palace Sydenham in 1911, as published by the "National Series."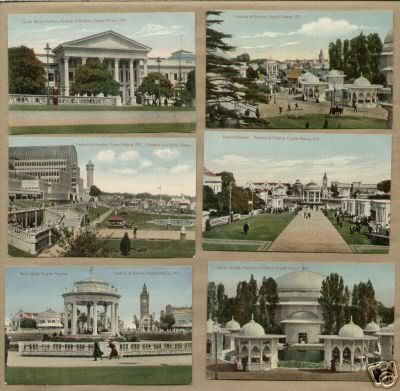 Sold 16-Mar-08 22:03:46 GMT for £33 to 1924lineone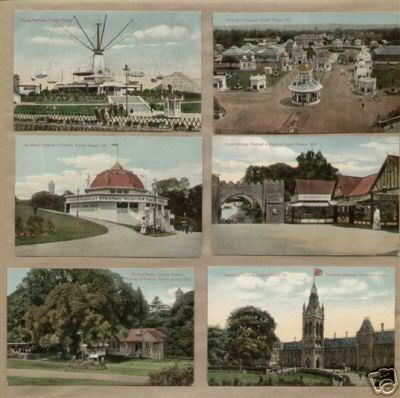 Sold 23-Mar-08 22:04:22 GMT for £7.50 to 1924lineone. Which works out at just over a pound each!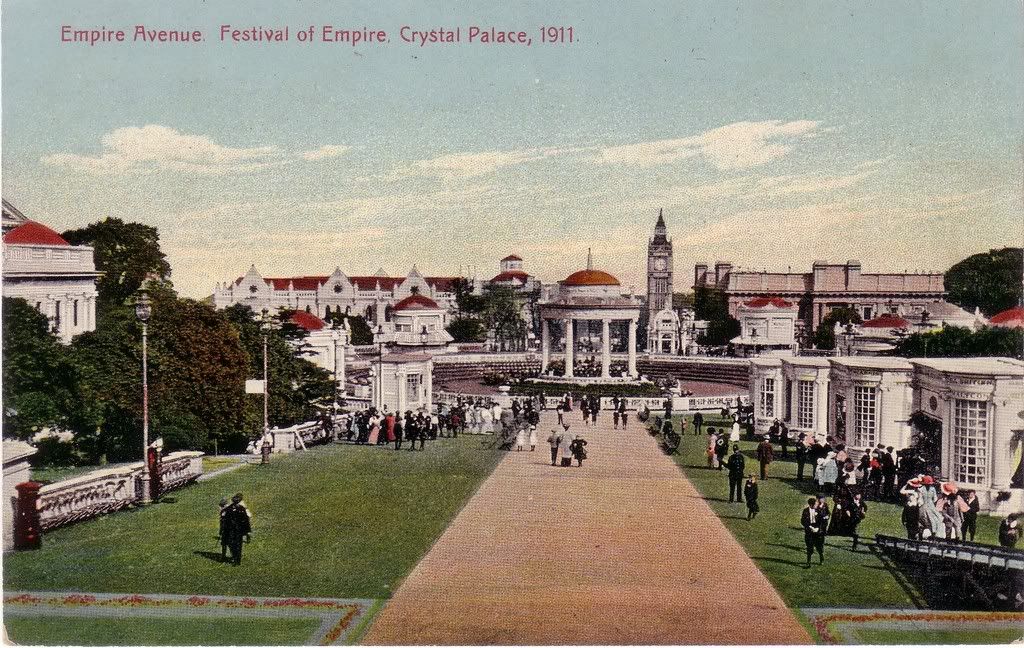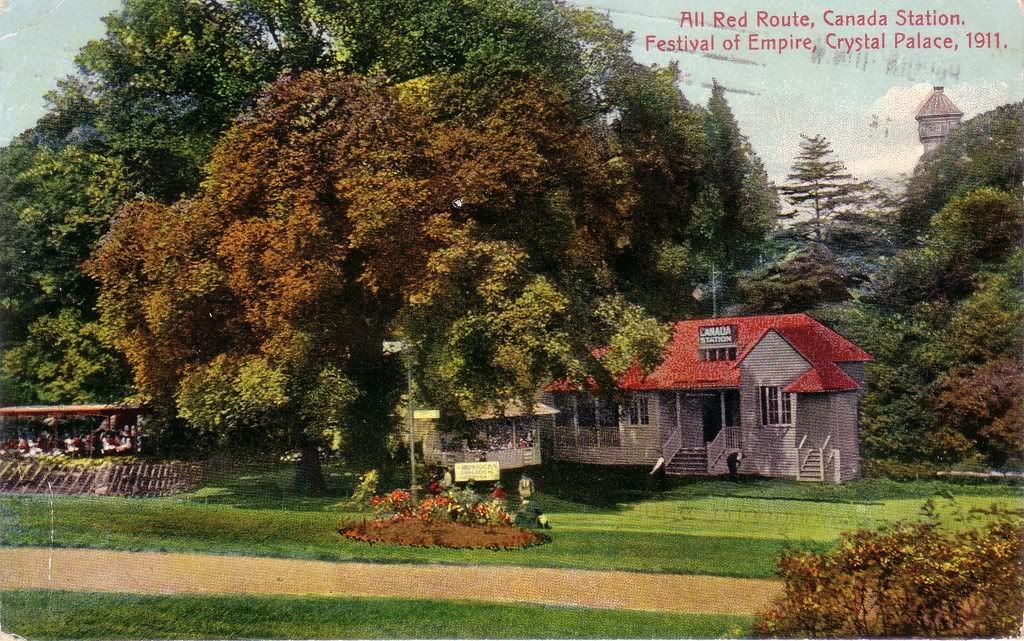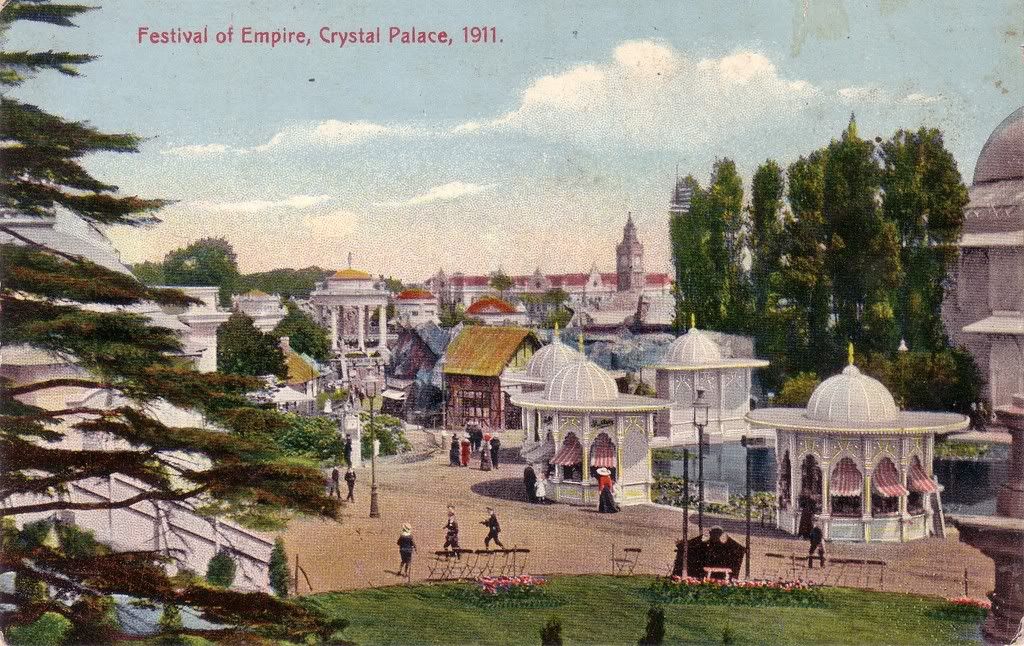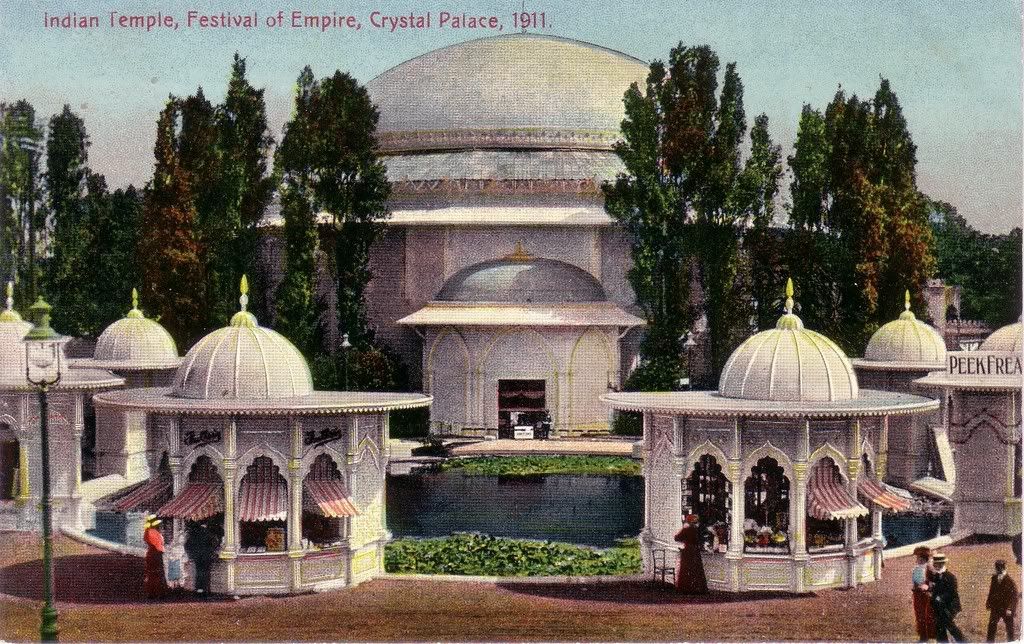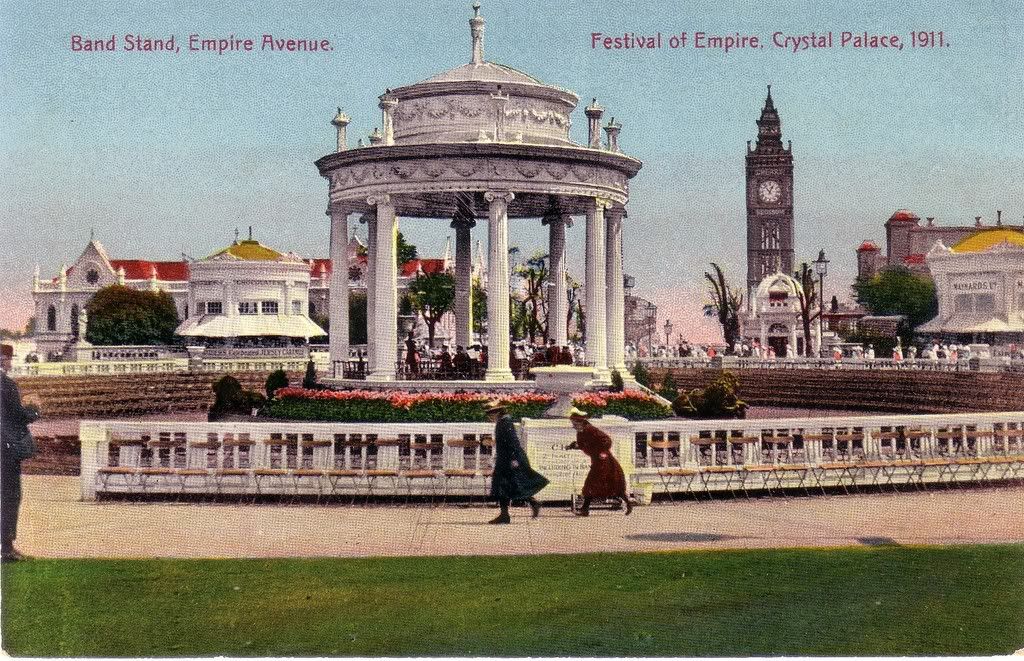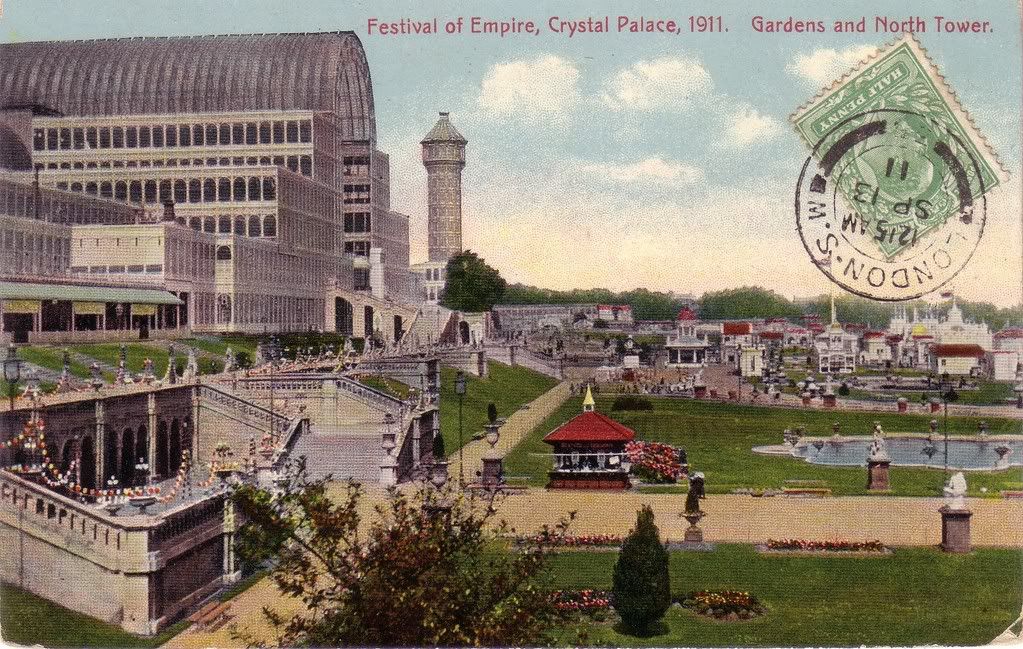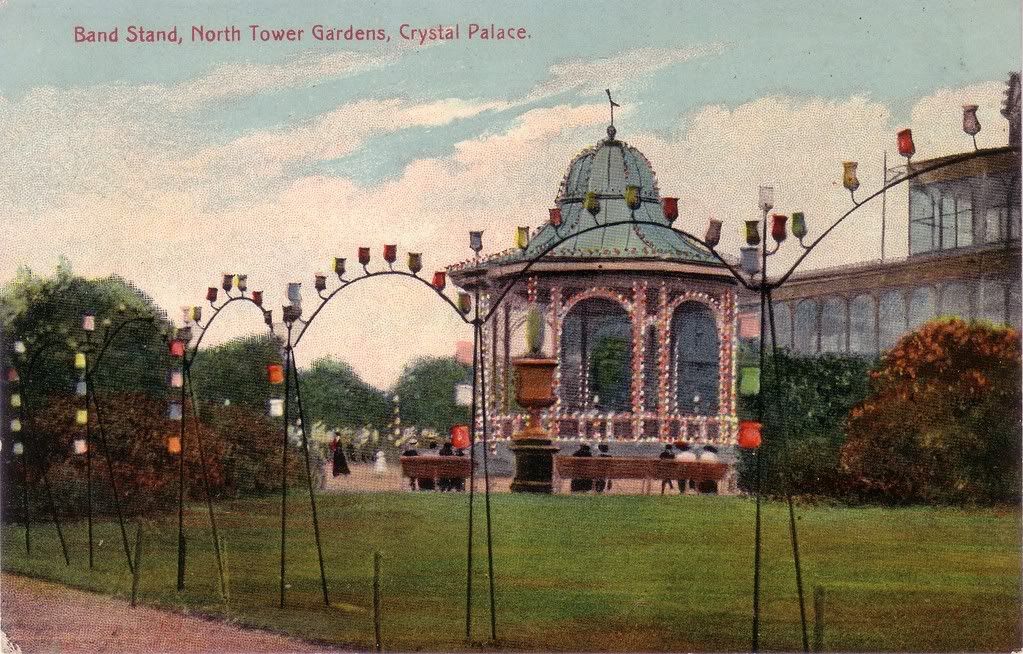 I am assuming this is from the same publisher - though it has a different back! I haven't measured the serif!
Fresh off the scanner, rest to follow.