It's been a while since we did one of these. Currently we are doing one for the Crystal Palace Cinema which is a difficult one.
Anyway, back to Musti's. This is a sketch (the shapes and pig need refining but you get the idea) for Mustis new sign now that he has his new shop front.
We we able to go inside the shop before it was renovated and it had the original ceiling roses from the original light fittings above the false ceiling (really beautiful mouldings) and the original wooden floor that started in the middle of the front window where the original door would have been. unfortunately the floor is now concreted over. It would have been great to have revealed the original features in the refit but hopefully they are untouched and safely covered by a new false ceiling.
We have looked at Musti's before and it generated some interest (it's how we got to meet the man himself, and what a nice guy he turned out to be).
So here is the latest...complete with pig.
BEFORE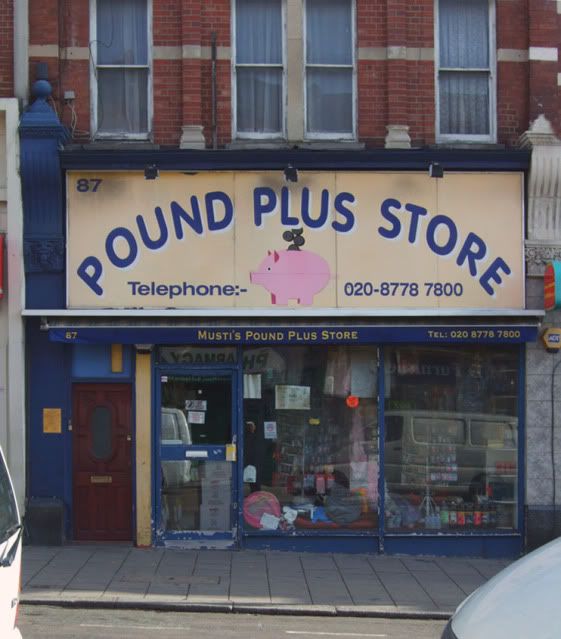 WHAT IF: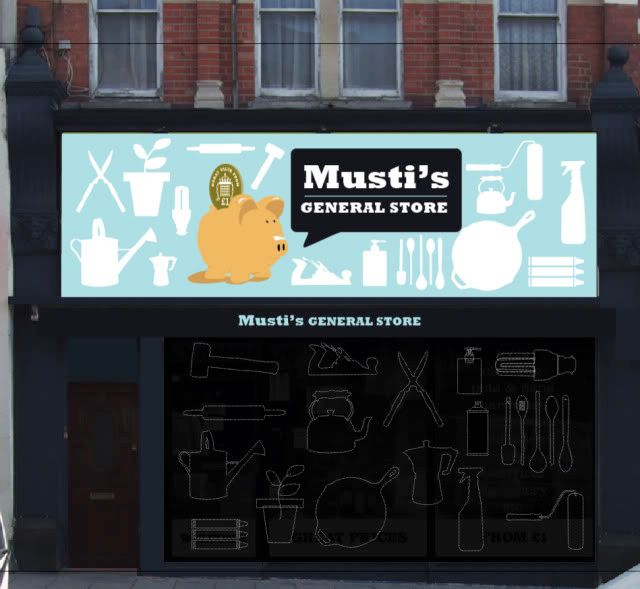 So what do you think? Should Musti change his sign? Does Bensonby still prefer the old one?
His shop opens soon...
More on the blog
http://whatifsydenham.wordpress.com/200 ... part-deux/
ORIGINAL MUSTI'S WHAT IF THREAD:
http://alturl.com/ruav